Roberta Schellino
Ricercatore/Ricercatrice a tempo determinato di tipo B
SSD: BIO/16 - anatomia umana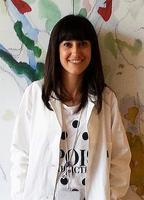 Contatti
0116706632
0116704508
Neuroscience Institute Cavalieri Ottolenghi
Regione Gonzole 10, 10043 Orbassano (TO)
Presso
Department of Neurosciences "Rita Levi Montalcini"
Dipartimento di Neuroscienze "Rita Levi Montalcini"
Corso di Laurea in Biotecnologie
Corso di Laurea in Tecniche di Laboratorio Biomedico - Cuneo
Laurea Magistrale in Medicina e Chirurgia - sede di Torino
Prodotti della ricerca
Tutti i miei prodotti della ricerca
Prodotti della ricerca selezionati
Schellino R, Boido M, Vrijbloed JW, Fariello RG, Vercelli A. Synergistically Acting on Myostatin and Agrin Pathways Increases Neuromuscular Junction Stability and Endurance in Old Mice. Aging Dis. 2023 Aug 2. doi: 10.14336/AD.2023.0713-1.
Schellino R, Besusso D, Parolisi R, Gómez-González GB, Dallere S, Scaramuzza L, Ribodino M, Campus I, Conforti P, Parmar M, Boido M, Cattaneo E, Buffo A. hESC-derived striatal progenitors grafted into a Huntington's disease rat model support long-term functional motor recovery by differentiating, self-organizing and connecting into the lesioned striatum. Stem Cell Res Ther. 2023 Jul 28;14(1):189. doi: 10.1186/s13287-023-03422-4.
Tassan Mazzocco M, Murtaj V, Martins D, Schellino R, Coliva A, Toninelli E, Vercelli A, Turkheimer F, Belloli S, Moresco RM. (2023) Exploring the neuroprotective effects of montelukast on brain inflammation and metabolism in a rat model of quinolinic acid-induced striatal neurotoxicity. Journal of neuroinflammation 20(1) 34 [DOI PMID]
2023-01-01 Boido, Marina; Gesmundo, Iacopo; Caretto, Anna; Pedrolli, Francesca; Schellino, Roberta; Leone, Sheila; Cai, Renzhi; Sha, Wei; Ghigo, Ezio; Schally, Andrew V; Vercelli, Alessandro; Granata, Riccarda
Besusso, Dario, Schellino, Roberta, Boido, Marina, Belloli, Sara, Parolisi, Roberta, Conforti, Paola, Faedo, Andrea, Cernigoj, Manuel, Campus, Ilaria, Laporta, Angela, Bocchi, Vittoria Dickinson, Murtaj, Valentina, Parmar, Malin, Spaiardi, Paolo, Talpo, Francesca, Maniezzi, Claudia, Toselli, Mauro Giuseppe, Biella, Gerardo, Moresco, Rosa Maria, Vercelli, Alessandro, Buffo, Annalisa, Cattaneo, Elena (2020)
Stem Cell-Derived Human Striatal Progenitors Innervate Striatal Targets and Alleviate Sensorimotor Deficit in a Rat Model of Huntington Disease.
https://iris.unito.it/handle/2318/1736726
Marina Boido, Olena Butenko, Consuelo Filippo, Roberta Schellino, Jan W Vrijbloed, Ruggero G Fariello, Alessandro Vercelli (2020)
A new protein curbs the hypertrophic effect of myostatin inhibition, adding remarkable endurance to motor performance in mice.
https://iris.unito.it/handle/2318/1733596
Schellino R , Boido M , Vercelli A (2020)
The Dual Nature of Onuf's Nucleus: Neuroanatomical Features and Peculiarities, in Health and Disease.
https://iris.unito.it/handle/2318/1822149
Roberta Schellino , Marina Boido, Alessandro Vercelli (2019)
JNK Signaling Pathway Involvement in Spinal Cord Neuron Development and Death.
https://iris.unito.it/handle/2318/1720939
Roig-Puiggros S , Vigouroux R J , Beckman D , Bocai N I , Chiou B , Davimes J , Gomez G , Grassi S , Hoque A , Karikari T K , Kiffer F , Lopez M , Lunghi G , Mazengenya P , Meier S , Olguin-Albuerne M , Oliveira M M , Paraiso-Luna J , Pradhan J , Radiske A , Ramos-Hryb A B , Ribeiro M C , Schellino R , Selles M C , Singh S , Theotokis P , Chedotal A (2019)
Construction and reconstruction of brain circuits: normal and pathological axon guidance.
https://iris.unito.it/handle/2318/1720944
Roberta Schellino, Marina Boido, Tiziana Borsello, Alessandro Vercelli (2018)
Pharmacological c-Jun NH2-Terminal Kinase (JNK) Pathway Inhibition Reduces Severity of Spinal Muscular Atrophy Disease in Mice.
https://iris.unito.it/handle/2318/1677430
Jongbloets, Bart C, Lemstra, Suzanne, Schellino, Roberta, Broekhoven, Mark H, Parkash, Jyoti, Hellemons, Anita J C G M, Mao, Tianyi, Giacobini, Paolo, van Praag, Henriette, De Marchis, Silvia, Ramakers, Geert M J, Pasterkamp, R Jeroen (2017)
Stage-specific functions of Semaphorin7A during adult hippocampal neurogenesis rely on distinct receptors.
https://iris.unito.it/handle/2318/1627969
Oboti, Livio, Trova, Sara, Schellino, Roberta, Marraudino, Marilena, Harris, Natalie R, Abiona, Olubukola M, Stampar, Mojca, Lin, Weihong, Peretto, Paolo (2017)
Activity Dependent Modulation of Granule Cell Survival in the Accessory Olfactory Bulb at Puberty.
https://iris.unito.it/handle/2318/1641884
Schellino, Roberta, Trova, Sara, Cimino, Irene, Farinetti, Alice, Jongbloets, Bart C, Pasterkamp, R Jeroen, Panzica, Giancarlo, Giacobini, Paolo, De Marchis, Silvia, Peretto, Paolo (2016)
Opposite-sex attraction in male mice requires testosterone-dependent regulation of adult olfactory bulb neurogenesis.
https://iris.unito.it/handle/2318/1609133
J Parkash, A Messina, F Langlet, I Cimino, A Loyens, D Mazur, S Gallet, E Balland, S Malone, F Pralong, G Cagnoni, R Schellino, S De Marchis, M Mazzone, J Pasterkamp, L Tamagnone, V Prévot, P Giacobini (2015)
Semaphorin7A regulates neuroglial plasticity in the adult hypothalamic median eminence.
https://iris.unito.it/handle/2318/152174
Paolo Peretto, Roberta Schellino, Silvia De Marchis, Aldo Fasolo (2014)
The Interplay between Reproductive Social Stimuli and Adult Olfactory Bulb Neurogenesis.
https://iris.unito.it/handle/2318/148298
Oboti L, Schellino R, Giachino C, Chamero P, Pyrski M, Leinders-Zufall T, Zufall F, Fasolo A, Peretto P. Newborn interneurons in the accessory olfactory bulb promote mate recognition in female mice. Front Neurosci. 2011 Sep 28;5:113. doi: 10.3389/fnins.2011.00113. PMID: 21994486; PMCID: PMC3182443.
Temi di ricerca
During the PhD in Neuroscience, my research activity was focused on the integrated analysis of molecular and cellular processes responsible for sensory signals elaborations in normal and pathological conditions.
Since my post-doc fellowship, I am focused on motor systems degeneration and repair, in particular on:
- i) neuromuscular diseases, focusing the attention on the pathogenesis of spinal muscular atrophy (SMA),
- ii) possible novel therapies for counteract sarcopenia (in elderly) and muscular disorders.
- iii) the study of integration and differentiation of human telencephalic progenitor cells into striatal neurons in a model of Huntington's disease,
Moreover, I am also studying the biological effects of natural compound exposure in mental health.
Attività in agenda
Organi