Guido Serini
Professore/Professoressa ordinario/a
SSD: BIO/12 - biochimica clinica e biologia molecolare clinica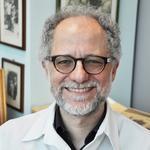 Contatti
0119933508
0119933524
c/o Istituto di Candiolo, I.R.C.C.S.
Strada Provinciale, 142 km 3,95 - 10060 Candiolo (TO)
Presso
Department of Oncology
Dipartimento di Oncologia
Artificial Intelligence for Biomedicine and Healthcare
Corso di Laurea in Tecniche di Laboratorio Biomedico - Cuneo
Corso di laurea magistrale in Scienze degli Alimenti e della Nutrizione Umana
Laurea Magistrale in Medicina e Chirurgia - sede di Torino
Laurea magistrale in Medicina e Chirurgia San Luigi Gonzaga
MedInTO Medicine and Surgery
Programma MD-PhD della Scuola di Medicina
Dottorato in Sistemi Complessi per le Scienze della Vita (fino al ciclo 35) - PhD Programme in Complex Systems for Life Sciences (until 35th cycle)
PhD in Complex Systems for Quantitative Biomedicine
PhD Programme in Complex Systems for Life Sciences (until 35th cycle)
Curriculum vitae
Curriculum Vitae (0.1 MB)
Prodotti della ricerca
Tutti i miei prodotti della ricerca
Prodotti della ricerca selezionati
Mana G, Valdembri D, Askari JA, Li Z, Caswell P, Zhu C, Humphries MJ, Ballestrem C, Serini G. (2023) The βI domain promotes active β1 integrin clustering into mature adhesion sites. Life science alliance 6(2):e202201388. [DOI PMID]
Villari G, Gioelli N, Valdembri D, Serini G. (2022) Vesicle choreographies keep up cell-to-extracellular matrix adhesion dynamics in polarized epithelial and endothelial cells. Matrix biology 112 62-71 [DOI PMID]
Gioelli N, Neilson LJ, Wei N, Villari G, Chen W, Kuhle B, Ehling M, Maione F, Willox S, Brundu S, Avanzato D, Koulouras G, Mazzone M, Giraudo E, Yang XL, Valdembri D, Zanivan S, Serini G. (2022) Neuropilin 1 and its inhibitory ligand mini-tryptophanyl-tRNA synthetase inversely regulate VE-cadherin turnover and vascular permeability. Nature Communications 13(1) 4188 [DOI PMID]
Camillo C, Facchinello N, Villari G, Mana G, Gioelli N, Sandri C, Astone M, Tortarolo D, Clapero F, Gays D, Oberkersch RE, Arese M, Tamagnone L, Valdembri D, Santoro MM, Serini G. (2021) LPHN2 inhibits vascular permeability by differential control of endothelial cell adhesion. The Journal of cell biology 220(11):e202006033 [DOI PMID]
Zamparo M, Valdembri D, Serini G*, Kolokolov IV*, Lebedev VV*, Dall'Asta L*, Gamba A*. (2021) Optimality in Self-Organized Molecular Sorting. Physical Review Letters 126(8) 088101 [DOI PMID] *Co-corresponding authors
Villari G, Enrico Bena C, Del Giudice M, Gioelli N, Sandri C, Camillo C, Fiorio Pla A, Bosia C, Serini G. (2020) Distinct retrograde microtubule motor sets drive early and late endosome transport. The EMBO Journal e103661 [DOI PMID]
Mana G, Valdembri D, Serini G. (2020) Conformationally active integrin endocytosis and traffic: why, where, when and how? Biochemical Society Transactions 48(1) 83-93 [DOI PMID] Review
Gioelli N, Maione F, Camillo C, Ghitti M, Valdembri D, Morello N, Darche M, Zentilin L, Cagnoni G, Qiu Y, Giacca M, Giustetto M, Paques M, Cascone I, Musco G, Tamagnone L, Giraudo E, Serini G. (2018) A rationally designed NRP1-independent superagonist SEMA3A mutant is an effective anticancer agent. Science Translational Medicine 10(442) [DOI PMID]
Regano D, Visintin A, Clapero F, Bussolino F, Valdembri D, Maione F, Serini G*, Giraudo E*. (2017) Sema3F (Semaphorin 3F) Selectively Drives an Extraembryonic Proangiogenic Program. Arteriosclerosis, Thrombosis, and Vascular Biology 37(9) 1710-1721 [DOI PMID] *Co-corresponding authors
Mana G, Clapero F, Panieri E, Panero V, Bottcher RT, Tseng HY, Saltarin F, Astanina E, Wolanska KI, Morgan MR, Humphries MJ, Santoro MM, Serini G*, Valdembri D*. (2016) PPFIA1 drives active alpha5beta1 integrin recycling and controls fibronectin fibrillogenesis and vascular morphogenesis. Nature Communications 7 13546 [DOI PMID] *Co-corresponding authors
Serini G, Bussolino F, Maione F, Giraudo E. (2013) Class 3 semaphorins: physiological vascular normalizing agents for anti-cancer therapy. Journal of Internal Medicine 273(2) 138-55 [DOI PMID] Review
Valdembri D, Serini G. (2012) Regulation of adhesion site dynamics by integrin traffic. Current Opinion in Cell Biology 24(5) 582-91 [DOI PMID] Review
Sandri C, Caccavari F, Valdembri D, Camillo C, Veltel S, Santambrogio M, Lanzetti L, Bussolino F, Ivaska J, Serini G. (2012) The R-Ras/RIN2/Rab5 complex controls endothelial cell adhesion and morphogenesis via active integrin endocytosis and Rac signaling. Cell Research 22(10) 1479-501 [DOI PMID]
Maione F, Molla F, Meda C, Latini R, Zentilin L, Giacca M, Seano G, Serini G*, Bussolino F*, Giraudo E*. (2009) Semaphorin 3A is an endogenous angiogenesis inhibitor that blocks tumor growth and normalizes tumor vasculature in transgenic mouse models. The Journal of Clinical Investigation 119(11) 3356-72 [DOI PMID] *Shared senior authorship
Valdembri D, Caswell PT, Anderson KI, Schwarz JP, Konig I, Astanina E, Caccavari F, Norman JC, Humphries MJ, Bussolino F, Serini G. (2009) Neuropilin-1/GIPC1 signaling regulates alpha5beta1 integrin traffic and function in endothelial cells. PLoS Biology 7(1) e25 [DOI PMID]
de Candia A, Gamba A, Cavalli F, Coniglio A, Di Talia S, Bussolino F, Serini G. (2007) A simulation environment for directional sensing as a phase separation process. Science's STKE (now Science Signaling) 2007(378) pl1 [DOI PMID]
Gamba A, de Candia A, Di Talia S, Coniglio A, Bussolino F, Serini G. (2005) Diffusion-limited phase separation in eukaryotic chemotaxis. Proceedings of the National Academy of Sciences of the United States of America 102(47) 16927-32 [DOI PMID]
Serini G*, Bussolino F*. (2004) Common cues in vascular and axon guidance. Physiology (Bethesda, Md.) 19 348-54 [DOI PMID] *Co-corresponding authorship - Review
Serini G*, Valdembri D, Zanivan S, Morterra G, Burkhardt C, Caccavari F, Zammataro L, Primo L, Tamagnone L, Logan M, Tessier-Lavigne M, Taniguchi M, Puschel AW, Bussolino F*. (2003) Class 3 semaphorins control vascular morphogenesis by inhibiting integrin function. Nature 424(6947) 391-7 [DOI PMID] *Co-corresponding authorship
Serini G, Ambrosi D, Giraudo E, Gamba A, Preziosi L, Bussolino F. (2003) Modeling the early stages of vascular network assembly. The EMBO Journal 22(8) 1771-9 [DOI PMID]
Serini G, Gabbiani G. (1999) Mechanisms of myofibroblast activity and phenotypic modulation. Experimental Cell Research 250(2) 273-83 [DOI PMID] Review
Serini G, Bochaton-Piallat ML, Ropraz P, Geinoz A, Borsi L, Zardi L, Gabbiani G. (1998) The fibronectin domain ED-A is crucial for myofibroblastic phenotype induction by transforming growth factor-beta1. The Journal of Cell Biology 142(3) 873-81 [PMID]
Serini G, Trusolino L, Saggiorato E, Cremona O, De Rossi M, Angeli A, Orlandi F, Marchisio PC. (1996) Changes in integrin and E-cadherin expression in neoplastic versus normal thyroid tissue. Journal of the National Cancer Institute 88(7) 442-9 [PMID]
Temi di ricerca
- Characterization of the molecular mechanisms that regulate the adhesive function of integrins in endothelial cells in vitro and in vivo, during embryonic and tumor angiogenesis.
- Modeling of the physico-chemical mechanisms that control endosomal traffic of integrins, directional endothelial cell motility and vascular development (in collaboration with Prof. Andrea Gamba, Polytechnic of Turin, and Prof. Carla Bosia, Polytechnic of Turin and Italian Institute for Genomic Medicine).
Ricevimento studenti
Contattare personalmente il docente via e-mail o telefonicamente.